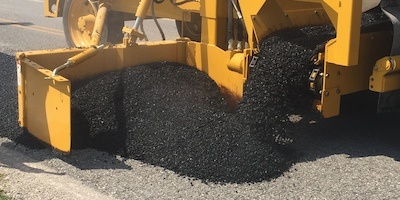 ONE TOUCH HANDLING.
When it comes to placing the right amount
of material at the correct grade and slope
in one pass, whether on a shoulder or
elsewhere, the best equipment for the job
is a Weiler road widener.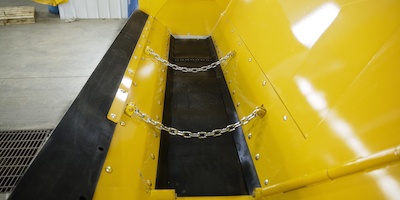 MATERIAL DELIVERY.
A 3 yd3 (2.2 m3) hopper means fewer truck
exchanges during the workday. The 18"
(457 mm) wide belt and maximum 400
fpm (121 m/min) belt speed provides quick
placement of materials. Double flashing
provides additional belt protection.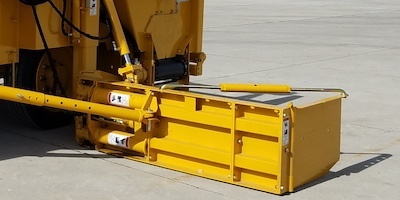 PRECISE STRIKE-OFF.
21" (533 mm) tall strike-off tools widen
from 1' (.3 m) to 6' (1.8 m) and are capable
of placing material up to 8" (203 mm) above
and 10" (254 mm) below grade. Multiple
tool sizes plus hydraulically adjustable tools
ensure precise strike-off and can be set to
exact grade and slope specifications.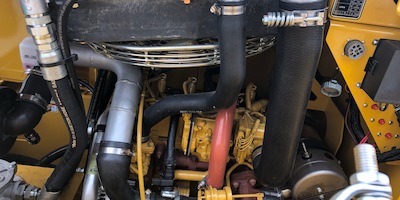 RELIABLE POWERTRAIN.
Equipped with a Cat® C2.2T 67 hp (36 kW)
engine. Front wheel hydrostatic drive
with 2-speed motor and 2-speed gearbox
delivers 150 fpm (45 m/min) working speed
and 8 mph (12.8 km/hr) transport speed.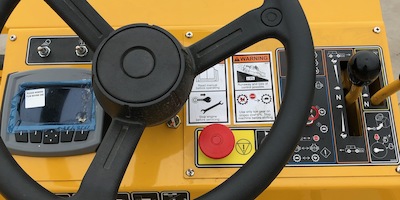 VISIBILITY AND CONTROL.
All controls are located on a single panel
within easy reach of the operator with
foot pedal controlled belt. The operator is
located back from the dump hopper and
toward the outer edge of the machine for
increased visibility.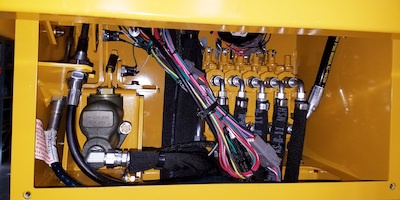 FAST SERVICE.
Self cleaning pulleys minimize material
build-up and large doors enable easy
access to engine and machine components.
Caterpillar dealer service and support keep
your machine up and running with limited
down time.
| | Specifications |
| --- | --- |
| Weight | 14,800 lb (6713 kg) |
| Engine | Cat® 2.2T Tier 4F, 60 hp (50 kW) |
| Height | 8' (2441 mm) |
| Length | 16' (4880 mm) |
| Transport Width | 8' 5" (2565 mm) |
| Wheel Base | 96" (2438 mm) |
| Hydraulic Drive | Front-wheel hydrostatic, 2-speed gear box |
| Steering | 2 wheel front |
| Transport Speed | 8 mph (12.9 kph) |
| Max Working Speed | 150 fpm (45 m/min) |
| Tires | 255/70R 22.5 |
| Fuel Tank Capacity | 30 gal (114 L) |
| Hydraulic Oil Capacity | 20 gal (76 L) |
| Conveyor Belt Speed | 400 fpm (121 m/min) |