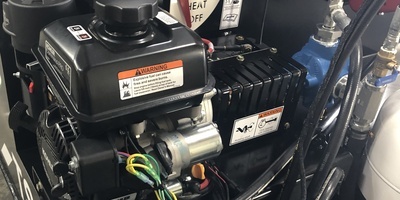 POWER TO PUMP.
Weiler TS250 tack distributors are powered by an electric start, 5.5 hp (4.1 kW) Kohler engine. The direct-drive pump is designed for asphalt with a capacity of 10 gpm (38 L/min).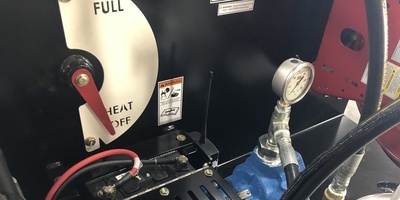 HIGH BTU BURNER.
The 300,000 BTU propane burner comes standard. The optional 300,000 BTU diesel burner provides quick and efficient heating time.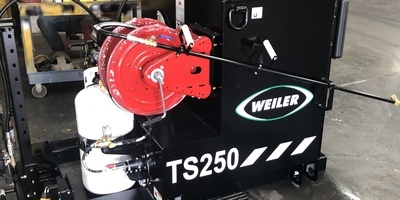 SPRAY WAND.
The 5' 6" (1.7 m) spray wand and 50' (15 m) hose reel provide optimal coverage range for tight jobsites.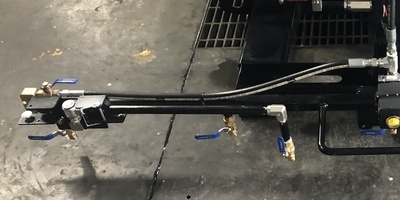 FOLD-ABLE SPRAY BAR.
The optional spray bar folds from 6' (1.8 m) to 9' (2.7 m) and features 7 independently controlled nozzles for optimal coverage. The optional wireless remote for the spray bar allows operation away from the machine.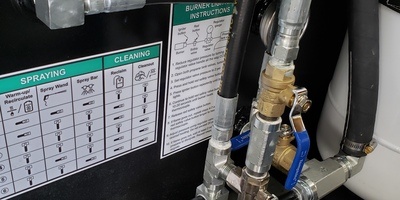 SIMPLE OPERATION.
Valve operation decals clearly specify machine setup for warm-up/recirculation, spray, reclaim and cleanout operaitons.
| | Specifications |
| --- | --- |
| Capacity | 250 gal (946 L) |
| Shipping Weight | 1,350 lb (612 kg) |
| Working Weight | 3,725 lb (1690 kg) |
| Height | 61" (1549 mm) |
| Length | 64" (1638 mm) |
| Width | 52" (1321 mm) |
| Burner | 1 x 300,000 BTU |
| Heat | Propane/Diesel Option |
| Engine | Gas Diesel 5.5 hp (4.1 kW) |
| Spray Bar | 7 nozzles w / 10' coverage |
| Pump | Direct Driven |
| Flush Tank | 10 gal (38 L) |